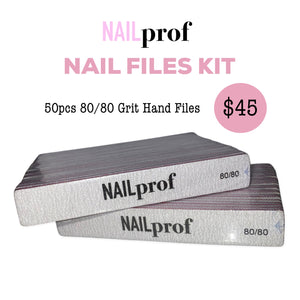 80/80 Grit Hand Files 50 Pieces
Best quality files
These files don't compare to the regular nail supply files these are so sturdy and get you clean shaping every time. (I recommend cutting them in halves because they are so good that half will get it done) I get 80/80 grit for acrylic shaping
best files everr
files are so bomb they give you the best shape and you only need one per client
love!
these files make shaping SO easy! i love them
I love
Personally I think the files are the best l have been try l just love them 😍
Best quality files
These files don't compare to the regular nail supply files these are so sturdy and get you clean shaping every time. (I recommend cutting them in halves because they are so good that half will get it done) I get 80/80 grit for acrylic shaping
best files everr
files are so bomb they give you the best shape and you only need one per client
love!
these files make shaping SO easy! i love them
I love
Personally I think the files are the best l have been try l just love them 😍